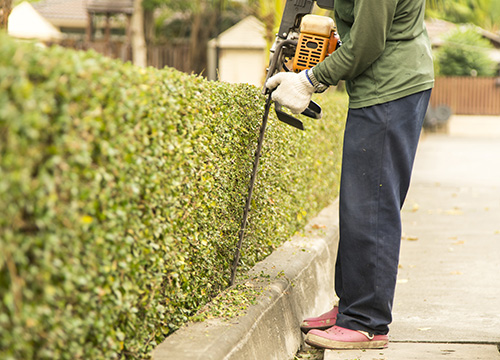 Much work comes with maintaining the ideal home, a home that attracts visitors, a home that calms the soul, and a warm home. Among the factors that make a beautiful is the outside aesthetics, specifically the hedges. The hedges speak volumes about a maintained home, a home where love resides. Trimming your hedges should be a home improvement routine completed with exceptional professionalism. If completed by experts, hedge trimming is an art that sparks beauty in a home that blending perfectly with nature.
Residents in Ottawa have learned the secrets and importance of hedge trimming in their city. Many homes have stood out through breathtaking hedges completed by experts. Although different companies offer hedge trimming services, there is a need to complete in-depth research before hiring a specific company. At Hedge King, hedge trimming is our language. We have completed numerous projects entrusted to us by clients to trim their hedges and revamp their homes. Years of service have granted us immense experience in the art with each Hedge King committed to our organization's vision and goals. Our artistry is fueled by a passion for excellence and understanding what a beautiful home does to the soul.
Why Trim Your Hedges?
At Hedge King, we understand that hedges are ornamental features in any residential or commercial landscape design. Whether seasonal or evergreen, there is a need for scheduled trimming. Essential reasons that necessitate hedge trimming include;
Health
Trimming your hedge helps eliminate any dead plants. It empowers the growth of a healthy, thicker, and greener hedge that stands out in the home. It further helps reduce insect risks in the compound by getting rid of the affected parts.
Value
As an ornamental part of any home or commercial landscape, trimming hedges enhance any property's aesthetic appearance. It should be an essential part of home management projects that help maintain the value of any property. Experts in the field should complete the trimming. They possess an intense understanding of how they can manipulate different designs in different homes to make hedge art unique and appealing.
Privacy and Safety
Large and well-kept natural hedges are excellent sources of privacy and safety in any home. A thick, well-maintained hedge offers privacy in the backyard since it acts as a personal barrier to homes without perimeter walls. Taller hedges may reduce the chances of damages to buildings or vehicles during storms by minimizing wood blown down.
There is More to Hedge Trimming
A thriving hedge requires more than simple trimming. It requires extreme care in cleanups, eliminating trimmings, and keeping shrubbery tidy. Repairing damaged hedges is part of our package, which ensures healthy life and proper growth. Hedge maintenance should be a scheduled service in specific timelines recommend by your service provider.
Trimming Your Hedges in Ottawa
For years, Hedge King has provided excellent, affordable, timely, and satisfying hedge trimming across Ottawa. We collaborate with professionals in the field with extreme knowledge of cedar hedge trimming. We offer significant insights and guidance to the accurate designs and best timelines for trimming your hedges. Our wholly trained staff is insured with WSIB and liability, and they operate with immense focus on transparency to deliver excellent results. A simple professional hedge trimming could face-lift your home significantly. You can always talk to our reliable customer service and book a free consultation with us at your convenience. By only submitting an online request or contacting us through 613-265-0908, we partner with you to deliver top-notch hedge trimming services.