Whether you want to add aesthetic appeal to your outdoor or purify the surrounding atmosphere, trees, plants, and shrubs play a vital role. But, they need regular maintenance and care. Rotten trees, hanging branches, and large limbs can become confusing to nearby structures and people. So, to ensure your safety, you may need to cut a tree in your surrounding area.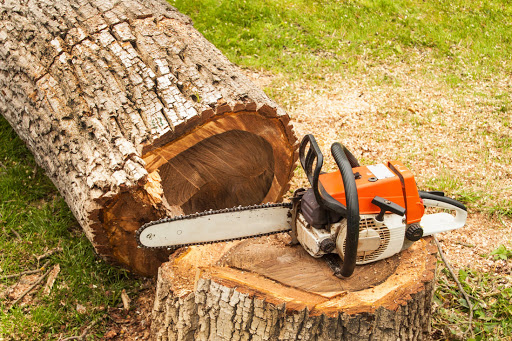 However, performing the DIY tree removal task, the complicated and technical task demands to be handled by trained, experienced, and expert professionals. Otherwise, any mistake may lead to overwhelming consequences. But before hiring a pro, you must calculate the estimated tree removal cost – so that it fits within your budget. So, what are the factors that determine the final price?
Here are some of the most important factors for the tree removal cost:
Size
When it comes to deciding the tree removal cost and the larger the tree and the higher price, size is an essential factor. But why? This is because there will be more work and large trees mean more wood to cut. You can hire a hedge cutting service near me to do the task as soon as possible.
Condition
In order to remove a healthy tree, you may have to pay more. It is easy for tree trimming Service Company to remove dead, dying or rotting tried. As a result, it allows you to charge less.
Diameter
Tree's diameter impels tree removal's cost as well as stump grinding. You may be asked to pay more for a small yet thick diameter tree than a tall and thin one.
Location
If your trees are located in a place away from houses and buildings, the tree removal cost will be cheaper. You will be responsible for any damages acquired during their time on your property, so they need to be extra careful when working with added risks.
A Special Note on Damaged Trees
After an intense storm, trees become more susceptible to uprooted trees or fallen limbs damaging your home. When you face this type of situation, make sure you are charged more than the usual hedge cutting services near me. But why? This is because it is essential to be more careful when cutting trees to reduce any chance of your property damage. Dealing with damaged trees is also a risk and there is a high likelihood of their workers getting injured, thus the higher cost. Make sure you hire a professional arborist to remove your tree safely.
Tree Trimming Cost
Many trees require regular maintenance to keep them in great shape. Tree trimming service is perfect for a healthy and structured tree. It also facilitates better fruit and flower reproduction as well as healthy growth. Another most important reason for hiring professional tree trimming service in Ottawa is to reduce hazardous situations brought by dead or broken branches. You don't want a broken limb and damaging your roof. Here are some factors in deciding tree trimming costs include your tree's size and location. Make sure you hire an experienced tree service company that pays more for this service.
Get In Touch With Hedge King For Tree Removal Services
If you are looking for tree removal service in Ottawa, Hedge King is the right place for you. We give the above information a detailed idea about the total tree removal cost and its governing factors. Hire an experienced tree care service provider to do a job for you.