Trees indeed add up to the exterior of our house. The right amount of greenery is much needed to have an enchanting dwelling. Not only does it beautify your surroundings but also gives you a soothing space to breathe in. But to maintain natural frondescence is not as easy as we think. Here comes the need for hiring professional tree cutting service in Ottawa. They can assure you with enhancing the beauty of your garden as well as save your time, money, etc. to spend on the maintenance of your lawn. Let's discuss it in some detail.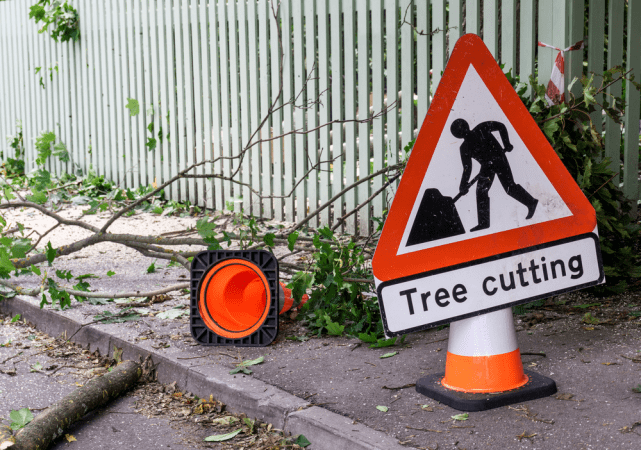 Things to make your garden more captivated
Gardeners always look for the best ways to enhance the beauty of their yard and enhance their knowledge for plantations. Here are some of the ways through which you can easily maintain your gardening trend and make your lawn look more charming.
Hedge trimming: Hedge trimming or pruning is the most efficient way to maintain your yard. This is because, with the help of this, you can easily sustain the shape and size of plants or shrubs in your lawn. Moreover, trimming not only helps in enhancing the appearance of the plants around but also give you a safe and secure surrounding. Unnecessary and unpredicted extension of branches may cause many risks that you can't even manage bare hands. With the help of proper trimming, you can avoid all such uncertainties and have a secure surrounding for you and others around you.
Planting: More and more plantation can help your garden look more appealing if these are organized well. Of course, the garden is all about planting and arrangements. You need to plant as many as possible based on the demands of the season. You can take the help from profession tree service provider who knows everything in detail about the seasonal plants and their maintenance tactics.
Removal and replacement: Many plants or shrubs become obsolete after a certain period of time. In fact, there are a number of plants which become wilted after the passing of particular seasons. It then needs to be removed and replaced with the seasonal one. Wilted or shriveled plants prevents the wonder looking of the lawn. Make it look alive irrespective of the season with proper removal and replacement.
Fertilizing: Fertilization is another most important task you need to perform for your lawn. Although being a gardener, this fact may be well known by you, but do you know the right fertilization needed for your plants. Yes, the need and process of using fertilizers differ by land quality, seasons, as well as by plants. You need to specify and pick up the right one suitable for your plants in your garden. For this, you can take help from professional tree experts or any horticulturist as they know these things better than anyone else.
Best option to adapt to groom
There are two options available to groom your lawn. One is doing it on your own and the other one is hiring professional. By selecting the first one, you may consider less spending of money, efficiency, and younger looking yard. But this may not be the case. Although you love plantation, maintaining your garden inefficient ways, etc. but you are lacking ideas to get these in perfect ways. Moreover, Trimming hedges and shrubs may eat up your whole weekend without assuring you satisfactory results. Hence tree cutting on your own is a distant thought. In that case, you can opt for the second option i.e., hiring a professional tree service provider.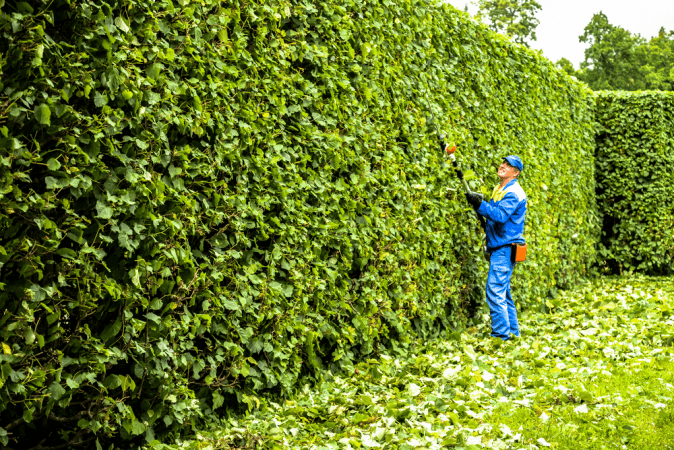 A professional for such a task is the most efficient way to give the desired look to your front yard. With their latest techniques and advanced equipment as well as detailed knowledge on the subject, they can fulfill your desire in less time than you need for doing it by yourself.
We are one of the leading Ottawa tree services and with expert professionals, we deliver the best of our service to all our clients around. Our professionals know the needs of different plants and pursue their works suitable for the respective one only. Our service charge is very minimal and one can easily get it without compromising with their expected budget at all. Get it now and groom your front yard in the most efficient ways only with us.