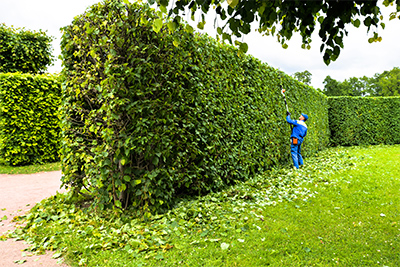 Hedge King is a Professional Hedge Trimming company located in Carp Ontario. Hedge King is owner operated, this means the owner handles marketing, quoting and the most important part, trimming your hedge! This translates to high attention to detail and the absolute best trim in Carp.
We pride ourselves in leaving every client 100% satisfied, along with a hedge that will make the neighbors say "WOW!".
We use top of the line equipment in order to provide the cleanest cut. Equipment is maintained weekly and sharpened bi-weekly.
We love Hedge Trimming in Carp!
We believe clean up is one of the most important parts of getting your hedge trimmed. After the initial trim we rake all the cedar clippings into paper yard bags. After we make a second pass with a gas blower to insure no trimmings are left behind. Whether it be in your flower beds, lawn or driveway/walkways.
Serving the entire Ottawa area, from Stittsville to Nepean to Gloucester to Orleans.
Treat your hedge and schedule a free quote here