If you regularly get in touch with Hedge King Blog, you will notice that we usually discuss tree care services include tree removal, pruning, trimming, and even stump grinding. While these tree care services are essential, they are not the only services that fall within tree care services – and we are talking here about our hedge trimming services.
Many local Ottawa tree care companies can only help to manage the aesthetics and health of your trees. But, Hedge King can also trim and prune plants to maintain its health and growth.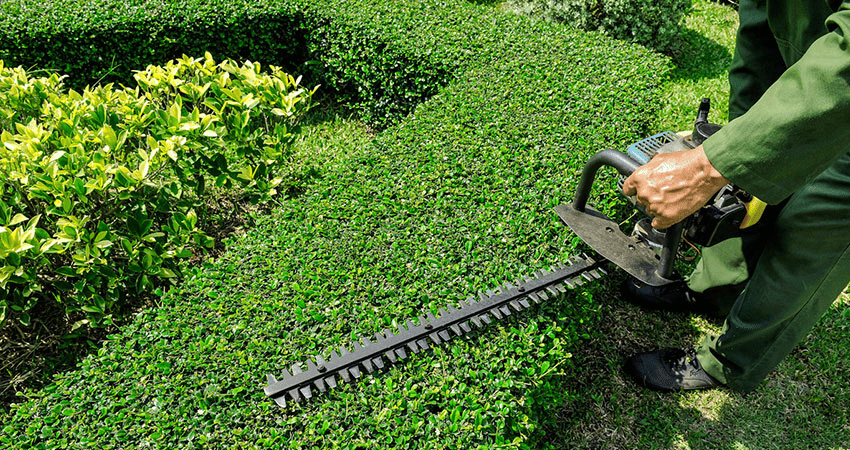 If you are still unsure why you should consider Hedge King for hedge trimming in Ottawa, here are some convincing reasons:
Health
Like trees, shrubs also require periodic trimming to increase and maintain their healthy growth. After a time, your hedges can attract many harmful diseases, infections, and pest infestations that can kill or damage your hedges if left unchecked. When you schedule a plant trimming service for your hedges, our team will remove unhealthy hedges to ensure it grows healthier and stronger.
Privacy
Most homeowner gives importance to large, well-kept natural fences that keep a backyard private and beautiful instead of beautifully bench-shaped shrub plants when it comes to hedges. Our hedge trimming in Ottawa can be used by residents to promote hedges' healthy growth so that someday the hedges can act as a privacy barrier.
Value
A well-maintained hedge plays a vital role in increasing your property's value, whether residential or commercial. There is no financial value that shows your hedge-to-dollar value, but there are various ways that well-maintained and neatly cleaned hedges can add value to your property. For that, you can hire services of Cedar hedge trimming from Hedge King.
When it comes to becoming a growing, healthy, and visually appealing, hedges take a long time. So, if your property has hedges, this means you have an automatic addition in value to your property. Besides, well-maintained hedges add aesthetic to the property and provide added privacy.
Is Hedge Trimming In Ottawa As Easy As Purchasing A Pair Of The Trimmer?
While it might seem like hedge trimming is as easy as going to your local tool store, hiring a hedge trimming in Ottawa is more difficult than buying a pair of shears. During trimming your hedges, you need to know what parts of shrubs should and shouldn't be removed. Plus, it is essential to know how to identify disease, infection, and infestations to ensure you do not remove your hedge's healthy part.
Get In Touch With Hedge King!
Hedge King is an expert in hedge trimming in Ottawa. Excellence, high-quality service and customer satisfaction make us more popular tree care service providers in Ottawa. We pride ourselves on prompt, professional service. In short, the best thing that you can do is to contact our experienced tree arborist for hedge trimming or pruning. So, what are you waiting for? Contact us at 613-265-0908 and schedule a consultation today!