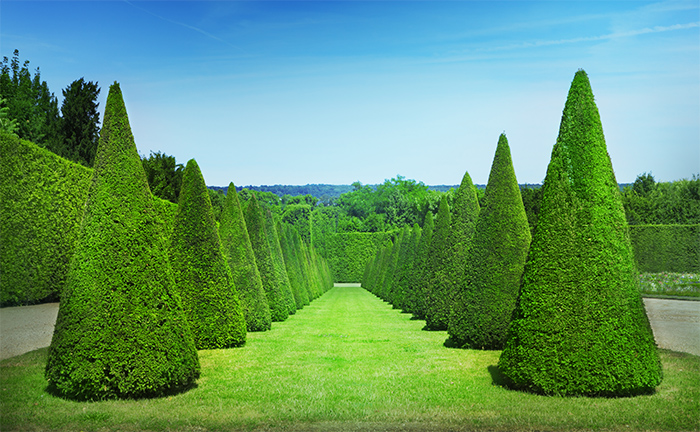 Hedge King is an Ottawa-based professional hedge trimming firm and we do a lot of Hedge Trimming Nepean jobs. Hedge King is a family-owned business, which means the owner handles marketing, quotations, and, most importantly, hedge trimming! This translates into an unmatched level of attention to detail and the finest trim in Ottawa.
The organization takes pleasure in leaving each customer completely delighted, as well as a hedge that will make neighbors exclaim "WOW!"
They use top-of-the-line technology to get the smoothest cut possible. Weekly maintenance and biweekly sharpening are performed on all equipment.
Hedge King Feels that cleanup is a critical component of having your hedge cut. The professionals gather all cedar trimmings into paper yard bags after the first trim. Following that, they use a gas blower to make a second pass to ensure no trimmings are left behind. Whether in your flower beds, on your lawn, or on your driveway/walkways.
Hedge King serves he whole Ottawa metropolitan region, including Stittsville, Nepean, Gloucester, and Orleans.
Why You Need the Services of Hedge King in Nepean Ottawa
Canada has millions of hedge grow plants. There's a good possibility you have a couple of them in your yard or on your business property! Hedges are attractive additions to outdoor settings for a variety of reasons, including their aesthetic appeal, ability to form natural boundaries, and ability to reduce noise pollution! Hedges, like other plants, must be cared for and maintained in order to remain healthy. Hedge trimming services might come in handy in this situation.
Hiring experienced tree trimming agencies is generally the ideal choice if you're the proud owner of hedges but aren't sure how to care for them. Hedge trimming services, one of the most popular arborist and grounds care services, provide a number of advantages. Below are some of them:
Improved Curb Appeal
Whether you run a school, a leisure center, a retail mall, or an office building, impressing customers and visitors with well-kept exterior areas is critical to your business. Overgrown bushes and hedges will not aid in this aim and will just make your grounds seem untidy. Hedge trimming, on the other hand, ensures that your plants are kept in tip-top shape!
Hedge trimming may really improve the appearance of your grounds, so don't be afraid to hire a specialist if you believe your plants might use some TLC. Hedge trimming services aren't the only grounds management option; tree surgery, landscaping, and gardening may all assist in keeping your grounds looking their best.
Healthy Hedges
Regular hedge trimming may help keep your plants robust and healthy, in addition to boosting the visual appeal of your garden and grounds. Allowing your hedges to overgrow may expose them to a variety of problems, while having them professionally trimmed on a regular basis will guarantee that they stay in the best shape possible.
No Health and Safety Issues
Overgrown hedges attract unwelcome pests, so if you don't keep up with outdoor care solutions, such as hedge pruning, you may discover the unmistakable indications of rats and mice living in your grounds. Hedge trimming keeps plant branches short enough to dissuade rodents from setting up camp, and it also makes it easier to identify symptoms of a pest infestation.
Pests aren't the only threat to your business's and grounds' health and safety that hedge trimming solutions may help you avoid. Plants and trees that have gotten overgrown are more prone to tumble over or shed limbs. This might be hazardous, particularly if you have children who often play on your property.