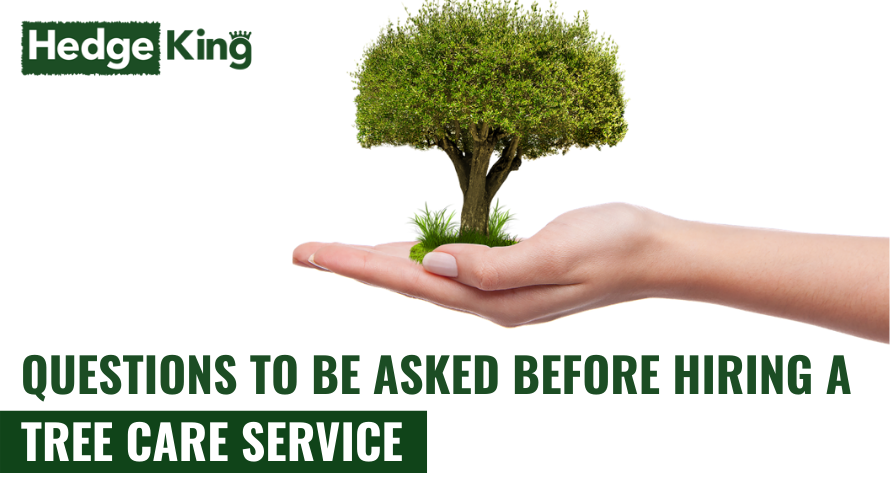 Thanks to the advancement in the service sector, there are so many tree care services available today. This makes every homeowner wonder if a certain tree service company is legit. Are you constantly wondering whether their services are up to the mark?
Although hiring a professional tree care service seems easy, it can be quite a task in itself. If you are looking for a trusted and certified tree care service that provides the best hedge trimming Ottawa has ever seen, make sure you ask some questions!
Here are a few questions that you should ask before hiring the right tree care professionals –
Licensure and Credentials of the Company
Before hiring a professional service, this is one of the most basic information that you should acquire. A company should have all the certifications and credentials required to perform. It will mean that the company always takes good care of its employees and clients. In a certified company, the employees are well-trained in order to serve to the best of their capabilities. An arborist should not just know how to remove, grow, or trim the trees. He is much more than that and a company with legit credentials knows it.
When you opt for a particular tree care service, keep the ISA Certification in mind. Usually, only the key personnel and crew leads have the ISA credentials. If the arborists are certified, they can also help you with the insurance issues.
Provide the Referrals
Whenever you are hiring any service, you will always look for referrals. It helps in improving your confidence in the company. If you are a potential client, you have the right to do a background check on the company before hiring it. One of the best ways to do so is talking to the other clients that have already availed of the services before.
So, if you are in the process of selecting a tree care provider; do not hesitate to gather some customer referrals. A lot of companies would be more than happy to provide the same. You should be away from those companies that hide behind bureaucracies like customer privacy.
Availability of Insurance Coverage
Have you already hired a tree care service? Does it provide you authentic insurance coverage? If not, then it is probably time to give up on the company and start looking for a new one. A company that does not cover insurance is not the best choice for your home. Two kinds of insurance should be taken care of –
Worker's Compensation Insurance: This is an insurance that will protect the tree care service employees as well as clients on the property. In case an employee is injured while working on the property, the company has to cover all the liabilities.

Liability Insurance: This insurance guarantees that in case the tree service causes any kind of damage to the property; it should cover all those expenses.
Use of Safety Tools and Necessary Equipment
A tree service expert should not only have a ladder and chainsaw. It does not indicate that he is capable of performing complex tasks. Since tree care is much more than the basic tasks, everything involves science. This science can be properly addressed by the professionals only. So, you should make sure that the workers use all the safety equipment and tools while working on the property so that there is no mishappening.
Tree care Practices Used by the Professionals
A lot of tree care techniques were common and quite acceptable in the past. But are they still viable? Techniques like topping are not used by professionals nowadays. Topping is where the canopies or entire tops of the trees are removed for the promotion of healthy growth. These techniques are neither acceptable nor legal in some states. So, always keep a check for the same.
Type of Services Taken Up
There are a lot of companies that provide services to only commercial or residential properties. Before selecting a specific tree care service, you should always ask if the company is up for the specified task.
Contact Hedge King Ottawa Today
At Hedge King Ottawa, we take up all these kinds of questions by the customers. This helps build up a relationship between the client and the company. Although tree care can look like a simple task, it is actually complex and mastered over the years.
The best tree trimming Ottawa has ever seen, Hedge King Ottawa will not let you down. We offer all the services at the best prices as all we care about is customer satisfaction and greenery around. We want the community to be lush green, let us be a part of your tree care.