Many property owners are enthusiastic DIYers which is fantastic but unless the task could be potentially hazardous like big tree maintenance. If a large oak tree in your front yard is overgrown, you will need to trim it.
Trimming or cutting a shrub yourself is not an easy task as it sounds. In order to do that properly, you will need to operate heavy machinery and even stand on a ladder. If you have little to no training in tree trimming services in Ottawa, it can increase your risk of falling and serious injury. So, it is better to get in touch with professionals for trimming tasks.
If you are still unsure why you should consider hiring a professional trimming company, here are three convincing reasons for it.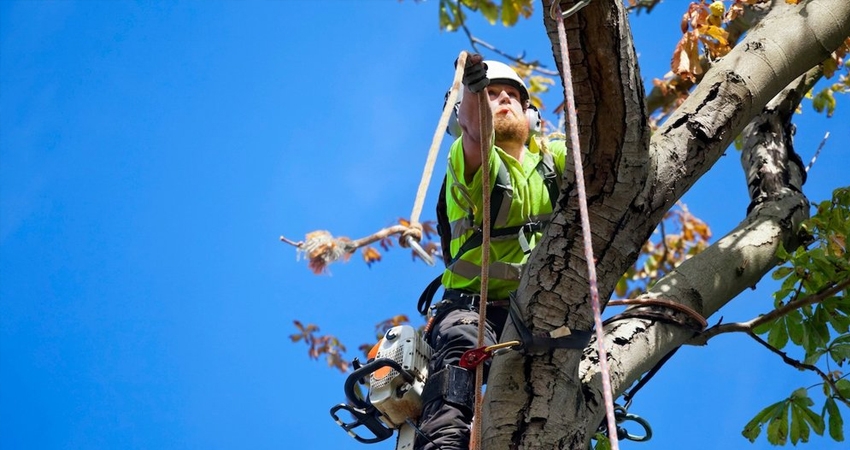 Experience
If you don't have experience in tree trimming, you could end up negatively affecting its health. But when you get in touch with professionals for reliable tree trimming services in Ottawa, they will make your plant healthier. Whether it is residential or commercial property, they use innovative techniques for grooming shrubs for yards of all places. Also, they are trained to know which shrub care methods will benefit your landscape.
Efficiency
Besides taking a lot of time and effort, trimming trees is needed the right tools to do the job effectively. Hiring a professional tree service and maintenance team to do the task offers assurance that the people working on your trees know what they are doing and what tools will be perfect for your tree trimming. Hiring professionals for tree trimming services in Ottawa not only saves time but hassle and money, too. From trimming trees to getting rid of debris, they will likely be able to finish the entire job perfectly within a fixed time. What's more, they are specifically trained in safety practices to ensure safe completion for both workers and your property.
Knowledge
It would be to your advantage if you contact an experienced local arborist for professional and reliable tree cutting service in Ottawa. They have proper knowledge about the tree species of your areas. They will be able to recommend the most suitable, long-lasting and attractive shrubs for your yard. Besides this, tree maintenance specialists can advise you on dangerous tree removal, whether a tree needs to come out or if it can be shaped back and away from your home.
Contact Hedge King for your tree trimming project
If you are looking for a reputable hedge trimming company to cut your overgrown tree, get in touch with Hedge King. We have extensive safety training and know-how to finish the tree cutting services in Ottawa correctly promptly. Our licensed arborists will always do what is best for your tree. Whether they are low hanging branches interfering with a driveway or branches further up the tree rubbing on your house, we are one-stop solutions for you. At Hedge King, our diverse team of tree trimming experts and Arborists can take care of all of it.
If you are interested in our tree trimming or cutting services, call 613-265-0908 or consultant at tom@hedgekingottawa.ca