Trees are a beautiful and beneficial part of the world around us. As a homeowner who has trees in your yard, you need to keep them healthy and well-maintained to continue enjoying countless benefits. Tree trimming and removing are the best ways to keep them healthy, especially if you notice your tree is dead or decaying. However, tree removal and trimming is a difficult process and may require professional assistance.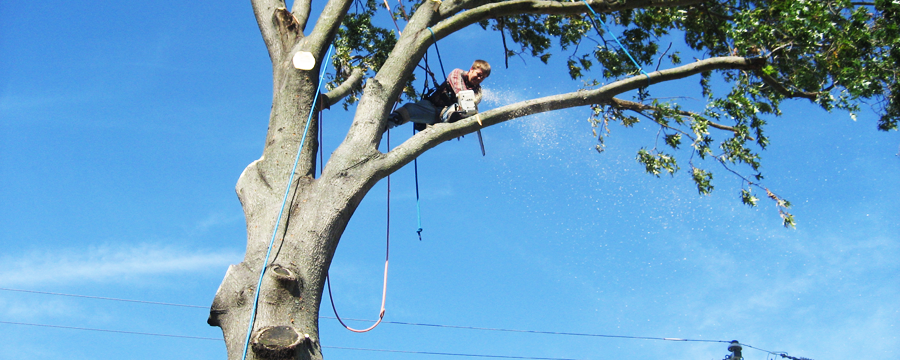 You are doing tree trimming or removal projects yourself, especially if you don't have any knowledge, and prior experience about tree service can land you in a dangerous situation. So, it is recommended to hire a professional tree trimming services in Ottawa. If you are still confused about whether you should hire a tree service or not, here are some convincing reasons.
Reason # 1 – Tree DYING or decaying
One of the common reasons for hiring a professional arborist for tree cutting service is dying or decaying trees. Decaying or dying tree poses a threat to your property's structure and your people's safety. These types of trees become weak, and over time, they become more susceptible to collapsing over and possibly falling on your home, property, and unfortunately, a person or animal. So, make sure your trees are taken care of by a professional and trusted tree removal service company.
A dying tree could be diseased, and a diseased tree could spread the disease to other plants and trees. So, the tree removal service task is a little harder and would put more strain on your pocket. When you hire professionals for removing a decaying or diseased or dying tree from the yard, it will prevent the spread of any disease to other trees and plants.
Decaying or diseased trees are an eyesore and can be dangerous to have on your property as they attract pests. If you pay for a reputable tree care service provider to remove a dead tree, it can save you money in pest control cost, liability cost, and potential damage repair cost. Cut any dying or decaying trees from your property by contacting Hedge King for professional and fast service.
Reason # 2 – Structural damage
Tree roots are very strong, and their growth depends on soil it is planted in. Compressed soil will make it harder for roots to move in, and loose soil will make it easier. The difference in soil plays a small role in the structural damage's possibilities. After investing in Ottawa's tree cutting service, you may want to consider planting your tree in another soil plot to avoid structural damage to your home.
Many homeowners believe enough tree roots are not the main culprits for structural damage. Soil shifting due to the root growths causes foundation damage to your home is the main reason for structural damage that may result in your concrete settling. Settling homes are generally just unappealing to look at but have the potential to become more serious. A foundation crack can damage your home's other spaces and lead to your house's total collapse. When trees become too large and start to grow out of control, it is time to remove it before cracking or shifting the foundation completely becomes an issue and expense you are responsible for. You can avoid these problems and expenses by hiring a professional tree removal service in Ottawa to eliminate the damaged tree.
Reason # 3 – Too close to something home or power lines
Undoubtedly, long trees are wonderful additions to any aspect. However, they can be dangerous if they are close to your home or power lines as their branches could damage property. If your trees fall on your property and damage to your powerlines, you could be liable to fix it. Having branches fall on to the property and or power lines can cause damage and expensive repair bills. However, with professional tree removal services, you will protect your home and property. They may trim your trees' branches or suggest a complete tree removal. A professional arborist has experience and knowledge to decide the best a course of action for tree removal from your property, whether residential or commercial.
If you can't enjoy your tree's benefits due to constant speed droppings or inhibition of sunlight to your yard, it is a time to remove it completely. Often removing too large trees from the property is essential to protect other plants and prevent massive leaves, branches, and other debris. If you are worried about your tree, contact an experienced arborist for removing those trees that are becoming problems for your property.
The Bottom Line!
Beautiful trees are a great addition to your property, but they can become damaging property forces. If your trees no longer grow pleasantly on your property, it is a time to remove it. Contact us at 613-265-0908 to schedule a tree trimming service today!