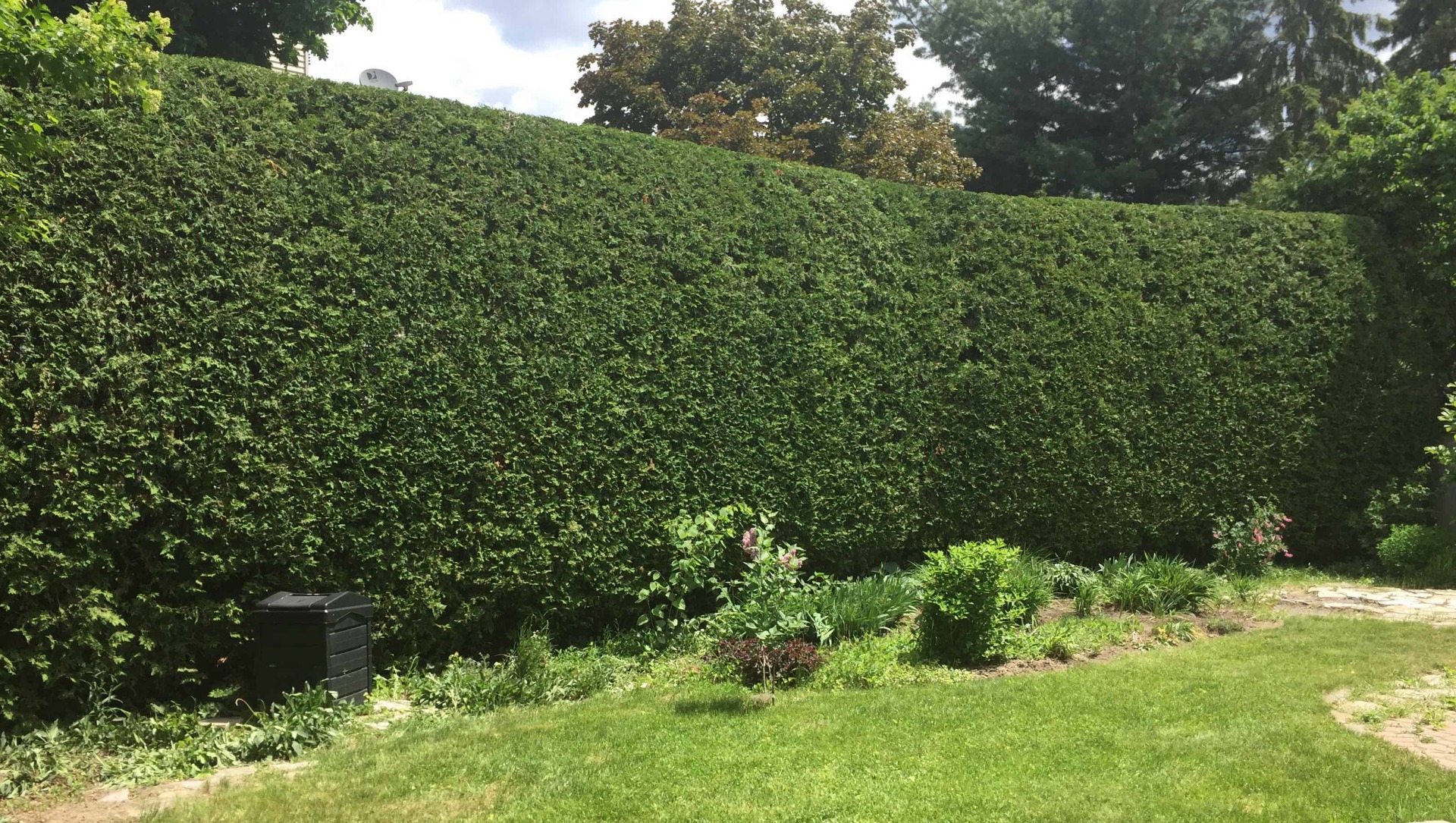 Ottawa Hedge Trimming
At Hedge King, trimming cedar hedges is our specialty. We take tremendous pride in our work and will always strive to deliver the best results possible for your particular landscape. With our spectacular Google reviews, you can be sure we will do whatever we can to leave you 100% satisfied.
It is important to hire a professional to maintain your hedge as it requires skill and experience to trim a hedge properly. If too much growth is removed from your hedge it can case severe irreparable damage. At Hedge King, all our employees undergo vigorous training to insure the can properly trim all sizes of hedges. Big or small we can trim them all.
The single most important thing you can do to maintain the overall health of your hedge is to keep up with yearly trimming. This has many advantages, some of which include:
Maintaining the "footprint" of the hedge (the amount of your yard it will try to claim for itself)

Controlling the upper growth of the hedge to maintain its height

Yearly trimming will allow more sunlight to reach the sides of the hedge, which will promote growth, and increase its overall density.
Every trimming service includes a complete cleanup of the work area; our staff is trained to leave your property as clean or cleaner than it was when we arrived.