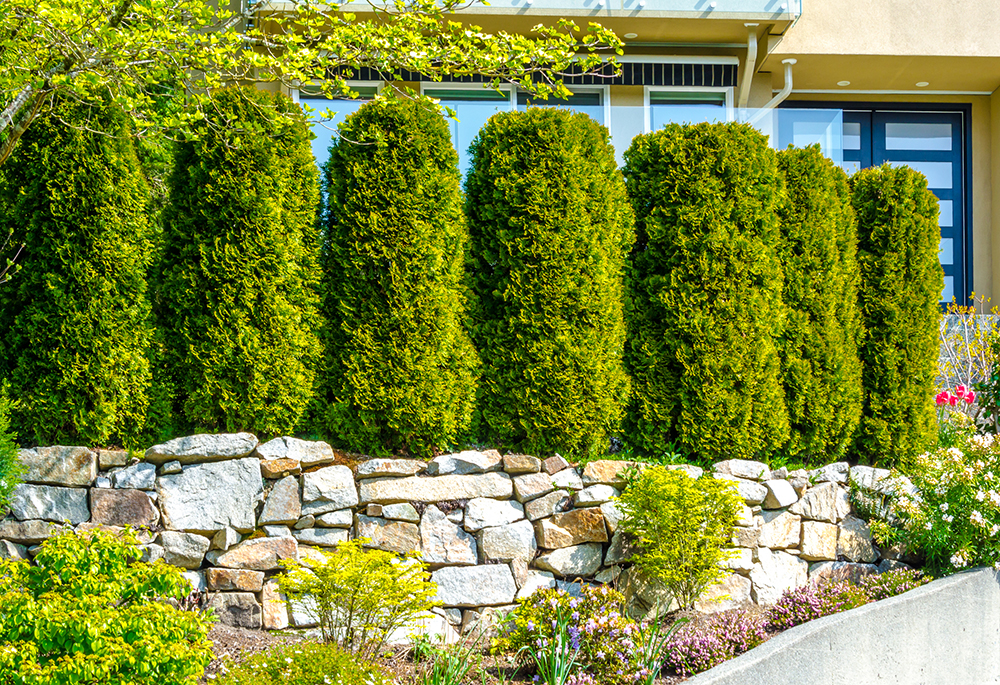 As winter draws to a close and the days lengthen and the sun shines brighter, our plants and shrubs get larger and require some upkeep to avoid getting out of hand and blocking windows and doors. Hedges are attractive additions to outdoor settings for a variety of reasons, including their aesthetic appeal, their ability to serve as natural boundaries, and their effectiveness at decreasing noise pollution! However, hedges, like other plants, require care and maintenance to remain healthy. This is when Ottawa Hedge Trimming services come in handy. If you're the proud owner of hedges but unsure how to care for them, hiring experienced tree surgeons is always the best option. Hedge trimming, one of the most often performed services by arborists and grounds management specialists, has a number of advantages.
Benefits of Hedge Trimming
Hedge trimming services increase the aesthetic appeal of a property
Whether you run a school, recreation center, shopping mall, or office building, impressing customers and visitors with well-kept exterior areas is critical to success. Overgrown bushes and hedges will obstruct this goal and will merely make your grounds appear untidy. On the other hand, hedge pruning will keep your plants neatly groomed!
Properly maintained hedges may significantly enhance the appearance of your grounds, so do not hesitate to schedule professional hedge trimming if you believe your plants might use some TLC.
Trimming Keeps Hedges Healthy
Along with enhancing the visual appeal of your garden and grounds, frequent hedge cutting may assist maintain the strength and health of your plants. Allowing your hedges to grow out of control exposes them to a myriad of issues, whereas having them cut by experts on a regular basis ensures they remain in the best possible shape.
Ottawa Hedge Trimming professionals will evaluate the hedges in question and identify any dead or dying tree parts as part of their hedge trimming services. They will then cut these areas to avoid disease spreading to the remaining hedge.
Trimming Prevents Health and Safety Issues
Due to the fact that overgrown hedges act as a beacon for undesirable pests, you may see unmistakable evidence of rats and mice living in your grounds if you neglect outdoor maintenance solutions, such as hedge cutting. Hedge trimming keeps plant branches short enough to dissuade rats from setting up camp and enables you to detect symptoms of pest infestation much more rapidly.
However, bugs are not the only possible health and safety hazard that hedge trimming solutions can protect you against. The more densely packed plants and trees get, the more probable they may topple over or shed limbs. This might be problematic, especially if your property is often used by minors.
How Often Shoud You Trim Your Hedges
Two times a year is the very minimum for pruning, but for the majority of properties, this is insufficient to keep your shrubs at their best appearance. You're probably already aware of how quickly bushes grow and begin to appear untidy. If you wait too long, your bushes can have an unsightly appearance.
As you've probably discovered, pruning is a lot more complicated than you may have initially assumed. Both the timing and frequency of your interactions may have a significant influence on your overall performance. The last thing you want is to lose money due to badly trimmed shrubs that have been irreparably harmed.
Are you in need of Ottawa Tree Removal Services?
What about Ottawa Stump Grinding Services?