At Hedge King, our priority is the health of all the trees on your property. Besides tree removal, we also offer tree spraying services that will help your hedge live a long, healthy life.
Once you get spraying and other protection services for your trees, diseases or major concerns won't be a risk at all. If you haven't had these services done, there could be many signs your hedges are giving you that they are unhealthy and require professional, affordable tree care services.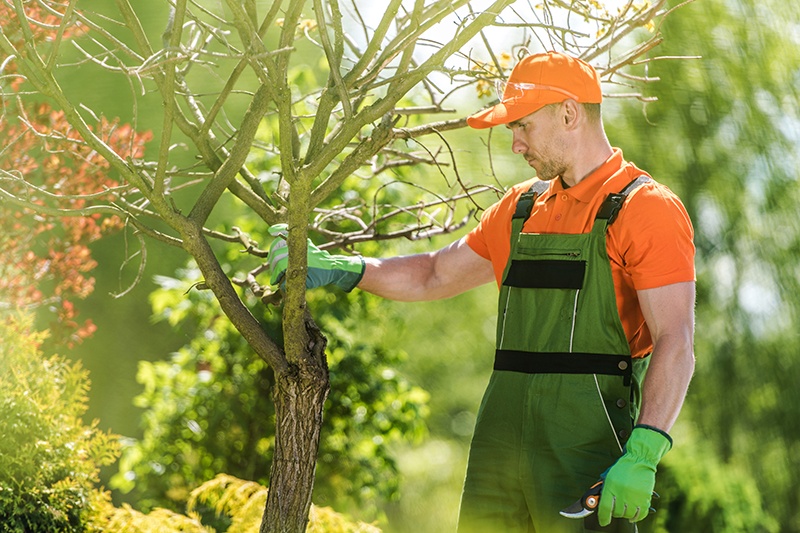 Let's take a look at a few of these major signs and how you should respond to them if you notice them.
Fungal Growth
One of the most obvious signs that your tree is not completely healthy is fungal growth. If you notice the appearance of mushrooms and similar fungal growths on your trunk and the base of the tree, your tree's trunk is likely rotted on the inside and the hedge is dead. If you find these signs, hire a reliable Ottawa tree service to give your hedge a healthy life.
Bare Branches
If you notice that a hedge on your property looks bare this spring, it could be a sign that your hedge is sick with a disease. In the case, half of the hedge's canopy is full and bright and the other half is bare. Oak Wilt, Root Rot, Crown Rot, and Fire Blight are common tree diseases that cause foliage loss. Getting in touch with experts for affordable tree care services in Ottawa is the best solution if you notice this sign. As the imbalance of foliage weight can cause the tree to fall, it could become a safety hazard.
Root Damage
When it comes to young or newly planted trees, spotting root loss can be hard. However, you can sometimes find root damage yourself. If you notice your tree is leaning to one particular side or some misplaced branches are growing out of the bottom of a tree trunk, this means that the root system has smashed and weakened. If the very large tree roots stick out of the ground, look for eliminating damages by reliable Ottawa tree services. Make sure you contact an experienced tree care service.
Trunk Damage
After taking a look at the tree's canopy, you need to inspect the trunk. It is an open area for bacteria and fungi to attack. Also, it will provide good evidence to you if it becomes unhealthy. Look closely for vertical cracks and wounds. This kind of tree damage is a good indication that it is healthy. You can avoid these by being gentle with the bark of your tree which should be like a layer of skin protecting it from harm. If you are still unsure to trim a given tree, contact our experts for tree trimming and Ottawa tree service that will be done the right way. They will help you make the right wounds to aid the tree seal over any existing cuts and limit decay risks.
The Bottom Line!
So, these are four deadly signs that your hedges are not completely healthy. If you notice any sign from them, you need to get in touch with an expert for affordable tree care services in Ottawa without any hassle. If you are looking for an expert for your reliable tree services in Ottawa, turn to Hedge King!
Get In Touch With Hedge King
At Hedge King, we have experience in both urban and rural tree removal services. We have a dedicated team of experts and Arborists that provide professional, safe and affordable tree care services in Ottawa and the surrounding areas. We use high-quality materials and innovative methods for delivering reliable tree care services. When you get in touch with us, we promise to deliver quality work to you, while being efficient and mindful of the environment. Before providing an estimate, we prefer to visit your property to get a better idea of the lay of the land.
If you are looking for the best Ottawa tree services to avail, contact us at 613-265-0908 or tom@hedgekingottawa.ca.